Discover beauty, discover Sydney!
Live the lavish dream for your family and pets and discover the beauty of wondrous Sydney with Hotel Agadir!
We, at Hotel Agadir, have always kept it a top priority to offer guests a lavish alternative to chain hotels: a bespoke experience and a sense of staying in a luxurious family mansion. From Victorian inspired Delish Cuisine and Lounge to each independently styled room settings, guests will find themselves encouraged to look for their own favourite spot to loosen up and feel truly at home.
The sense of relaxation and pleasure is also extended to our guests beloved pets!
An exquisite home away from home, Hotel Agadir perfectly captures the most captivating harbour in the world. We boast stunning rooms for our guests to enjoy the picturesque views in and out of the hotel. Our superior amenities, both indoor and outdoor, are designed to keep our guests relaxed and pampered, as they should be.
Indulge in one of the most excellent restaurants in Sydney at Delish Cuisine, serving the finest European and Australian food straight from fresh local products. Guests will definitely find our hearty meals indulging to the last bite.
As Sydney's foremost ground for arts and literature, Hotel Agadir provides a delightfully warm setting for events, product launches, press conferences, and many other exhibitions. In fact, art enthusiasts can savour Hotel Agadir's amazing blend of designs and periods that are on display inside the hotel.
Enjoy an enviable spots at the junction of Woollahra and Paddington and Victoria Building, as they are all surrounded with exclusive fashion boutiques, chic restaurants and bars. Also close to the hotel are the The Rocks and the ever famous Sydney Opera House; guests can truly enjoy strolling around and, and go further through to Royal Botanic Gardens for a nature trip. Truly, Hotel Agadir makes for an ideal location from which to see all the sights that Sydney has to present.
"Hotel Agadir is currently on its new chapter, having undergone extensive renovations and remodeling. Industry leading architects, designers and real estate agents were consulted to deliver a property of luxury while keeping the old-world splendor, personality and familiar calm that our guests have grown to cherish.
Hotel Agadir invites you and your beloved pets to be a part of our legend and continuing rich story of comfort and relaxation.

Hotel Agadir Hotel Features
Services
Reception is open twenty-four hours a day, seven days a week
Express-check in/check-out
Room Service
Baggage Storage Room
Business Center
Meeting/Banquet Facilities
Laundry and Dry Cleaning
Ironing Service
Currency Exchange
Fax/Photocopying
Shuttle Service for free
Pet Spa
Parking
Secure on-site parking
Private parking
Dining
Bar, open until 3:00AM
Restaurant
In-room breakfast
Activities
Spa and Massage services
Sauna
Fitness Center
Hot Tub
Outdoor Pool
Internet
In-room wired internet connection for free
Wi-F access throughout the hotel for free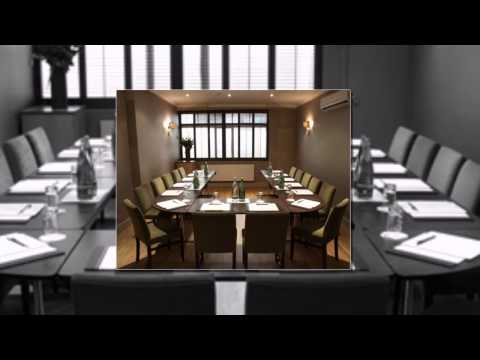 Hotel Agadir is home to many tourists who seek the comforts of their home and still meet their business and personal needs. Those who experienced staying in our elegant manor hotel have discovered the real pampering they need while in Sydney. Being among the members of the prestigious hotel organizations in Australia**, Hotel Agadir promises not only comfort, but overall quality experience you will never forget!
Discover Sydney now, and give in to your dreams of living a grand life at the heart of Australia's most loved paradise.
Read More